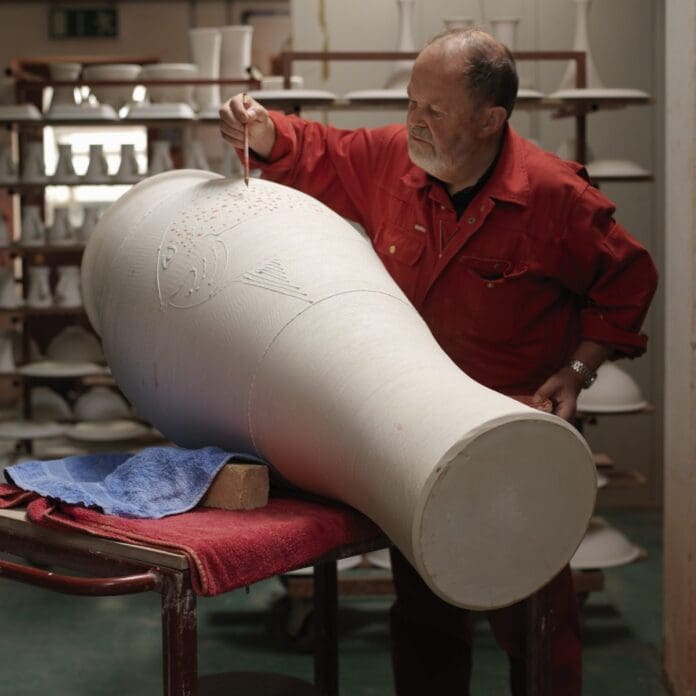 Listed as a "must-see" attraction on the Wild Atlantic Way, Potadóireacht na Caolóige near Clogher beach, Dingle, Co. Kerry is where you'll find Louis Mulcahy workshop and Pottery Showrooms. Here is where Louis has been making pots since he founded his workshop in 1975 with his wife Lisbeth.
Over forty years on and every single Louis Mulcahy pot is being handcrafted in the pottery's workshop on the tip of the remote Dingle Peninsula, where over thirty people now work with Louis and his son Lasse crafting everything from dainty posy jars to dinner sets, elegant lamp bases, ovenware and towering urns. The rich culture and the stark beauty of the Kerry coast is reflected in the striking glazes and shapes that Louis creates from the blue of the sea, the browns of the hillsides to the roaring red sunsets.
The workshop, showroom and café are open 7 days a week throughout the year.
V92 NV04 www.louismulcahy.com