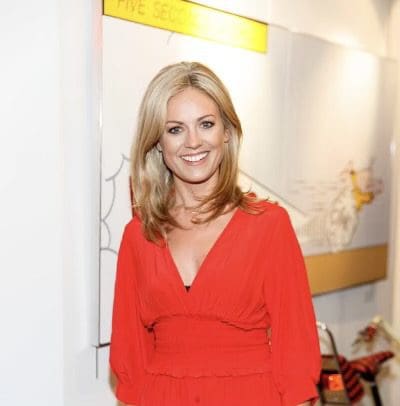 Joanne Pollard is Sales & Marketing Manager for Malahide Castle, Newbridge House & Farm and the new Casino Model Railway Museum, operated by Shannon Heritage on behalf of Fingal County Council. Joanne is responsible for overseeing all sales & marketing activities across international and domestic markets. Shannon Heritage is a multi award-winning company and is the largest owner and operator of commercial visitor attractions and experiences in Ireland.
Q 1- How does your normal day begin? –
At 7am with a strong coffee, I tune in to Chris Evans on Virgin Radio then switch over to RTE Radio 1 to Ryan Tubridy while checking in on CNN (given the current situation in the US!), work emails and our social media channels! An influx of media within the first couple of hours of waking!
Q 2- What are your biggest daily challenges?
Pivoting and keeping up with the constant changes we've been faced with over the last 10 months. At Malahide Castle, 80% of our business is typically international so we had to move quickly to change our focus to a domestic audience which we did, thanks to a wonderful team who have worked so hard this year to keep our visitor's spirits up!
Q3- What do you love most about your job?
working in an industry where my job is about creating and delivering memorable experiences- putting smiles on people's faces, I mean what's not to love about that!  My favourite part is developing ideas and working with a great team to deliver to the market.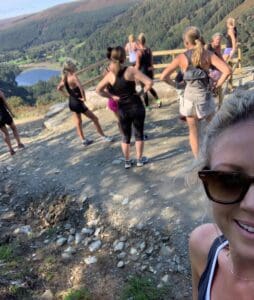 Q 4-What do you do to relax?
Trail running! I'm a recent recruit to a wonderful group of trail runners called Urban Running where we take to the trails around Howth Head and cliffs… with the incredible views, you have no choice but to switch off…I love it!
Q 5-Favourite staycation destination in Ireland and why?
I had a fabulous Covid-cation with my teenage kids in beautiful Kinsale last year , restaurants and business owners were super friendly and welcoming, the quality of restaurants, the range of activities …. We had great craic and the sun shone!
Q 6-Favourite holiday destination worldwide?
I've 2 favourites in recent years! In 2018 I visited San Sebastian and loved everything about it, the location (I'd highly recommend driving through France to get there!) famed for its range and quality of restaurants, relaxed, laid back vibes, beautiful architecture and golden beaches, definitely up there on the list to revisit as soon as possible. In Jan 2020 just before Covid19 struck we managed to get a trip to Zermatt in!
The train journey into the Swiss Alps alone is worth the visit aside from that, the beautiful scenic walks, tobogganing and paragliding over the Matterhorn…terrifyingly incredible experience. No skiing required to enjoy a snowy winter break!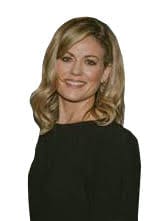 Q 7-Favourite Business motto?
Always loved this one from Richard Branson "You don't learn to walk by following rules. You learn by doing, and by falling over"
Q 8. Advice for young business entrepreneurs
Do what you love… passion sells! From there build relationships, get to know people on a business and personal level. You want to get to a point where you're not shy about picking up the phone to ask for advice, share an idea, take constructive criticism … people love sharing their experiences and advice so don't be shy.