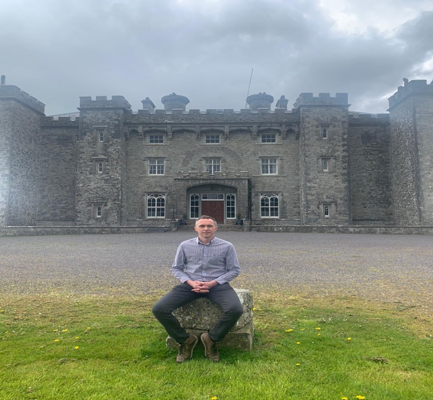 To date, a career spanning 22 years working within the travel industry.
Working with well-known and established travel companies such as Budget Travel, TUI Holidays and Topflight Travel Group, working my way up to the Sales Director position.
Currently working with Slane Castle & Rock Farm Slane as Sales & Marketing Manager.
At the moment, finishing my Professional Diploma with UCD in Innovation, Creativity and Leadership.
Q 1- How does your normal day begin?
Up at 7 am, out in the morning and walk our dog Cooper with my eldest daughter Freya. Head to Slane Castle for the day ahead. Every time I arrive at the gates of Slane Castle, I am reminded of how lucky I am to be part of such an iconic venue.
Q 2- What are your biggest daily challenges? 
Personally, it's splitting my morning between walking the dog and getting a run in!
Professionally, learning to slow down the speed in which our industry operates to obtain better results.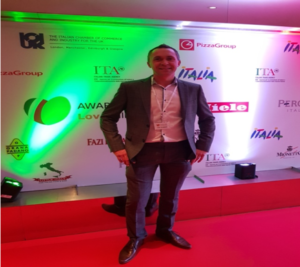 Q3- What do you love most about your job?
I love the different options we have to offer on the Estate. Glamping at Rock Farm, History & Music at Slane Castle plus Whiskey making at Slane Distillery. But most of all, the people I work with.
Q 4- What do you do to relax? 
Golf and run!
Love playing golf and a member of Killeen Golf Club in Kill, Co Kildare. And during the last 14 months of this pandemic, I got back running. Which I find a great switch off when I have had a busy day.
Q 5-Favourite staycation destination in Ireland and why?
Last year, we went to Mayo and had a fantastic family holiday. We got very lucky with the weather and managed to visit Achill, Downpatrick, Enniscrone and Silverstrand.
Q 6-Favourite holiday destination worldwide? 
Italy – myself and the family have visited most parts of Italy. We love Sorrento but also Tuscany, Lake Garda and Puglia. Mama Mia!
Q 7-Favourite Business motto?
I discovered the following saying – Slow down to sell faster.
Simply, don't rush a sale, listen and discover and the sale will become a lot easier.
Q 8. Advice for young business entrepreneurs
Take time around discovery on any new venture. Reach out and speak with the customer / your target audience. Gather the feedback. Don't rush to solutions.