Michelle Walsh Jackson is an Author, Travel Writer and Broadcaster. She has written seven best-selling novels and one non-fiction title.
She is frequently heard as a travel expert on The Hard Shoulder on Newstalk FM. Her travel articles have featured in all major Irish national newspapers.  In January 2021 she will launch her eight novel entitled Journey to the Heartland, which has been chosen as the Hope Foundation USA Book Club Read and will feature in March 2021. The Novel Traveller Podcast will go live on January 22nd 2021 on www.goloudnow.com
For more see www.thenoveltraveller.com www.michellejackson.ie or www.thenovelpress.com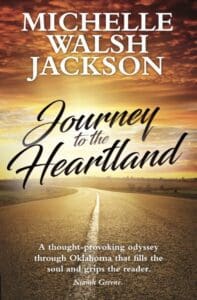 Q 1- How does your normal day begin?
Living in Howth County Dublin I like to start with a walk down the east pier. Once I've made my breakfast it's generally down to emails and phone calls to prep for my regular broadcasts and articles. I tend to write my books now on my in-between times.  With the launch of my new podcast – The Novel Traveller Podcast – I spend time on zoom with lots of lovely Irish celebrities chatting about travel
Q 2- What are your biggest daily challenges?
I find paperwork a chore and anything to do with finance. I'd much rather immerse all my time in being creative. To my kids who are in school and college, I'm mum, and even if I'm about to go on a TV show with skype in the kitchen they may need help or something like a lift somewhere and they are my priority.
Q3- What do you love most about your job?
I love meeting new people and travelling around the country experiencing new things about Ireland. This year I visited an oyster farm in Sligo, took a seaweed bath, navigated the Shannon in a cruiser and climbed some of Ireland's highest points. I've always loved learning as I've travelled and visited museums and cultural experiences – such as The Museum of Free Derry. With lockdown, I've set up a publishing company The Novel Press and I have a new book out at the end of January 'Journey to the Heartland' which is set against the backdrop of a road trip through Oklahoma.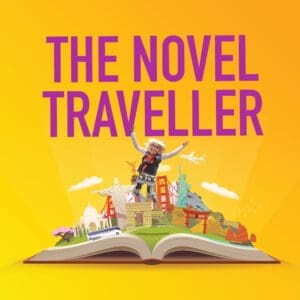 Q 4- What do you do to relax?
I adore picnics. Since the lockdowns and travel has limited where I can go I never tire of finding new picnic spots where I live in Howth County Dublin. It goes without saying that as an author I love a good book but I also like to draw and write poetry. I was an art teacher for thirty years and since I've retired from teaching I find my passion for art has returned.
Q 5-Favourite staycation destination in Ireland and why?
We are spoilt for choice in Ireland. I adore country houses and castles and anywhere with a good story linked to the property. Monart Destination Spa is my ultimate hideaway for rest and relaxation.
Q 6-Favourite holiday destination worldwide?
Cuba is a country with a unique history and style that I adore. The natural Caribbean rhythms ooze from the people who seem to dance rather than walk and the colours of the buildings and retro cars bring a traveller back in time. It's also a great country to buy art. I was so inspired after my first visit that I set my third novel there and look forward to when I can return someday.
Q 7-Favourite Business motto?
If you love what you do you'll never work a day in your life. We spend so much time working it's important that you do something worthwhile, not just something to pay bills.
Q 8. Advice for young business entrepreneurs
Be passionate about what you do and go with your gut when making decisions. If you are studying or entering into some business that feels wrong for you or against your natural preferences stop and do something that you enjoy.