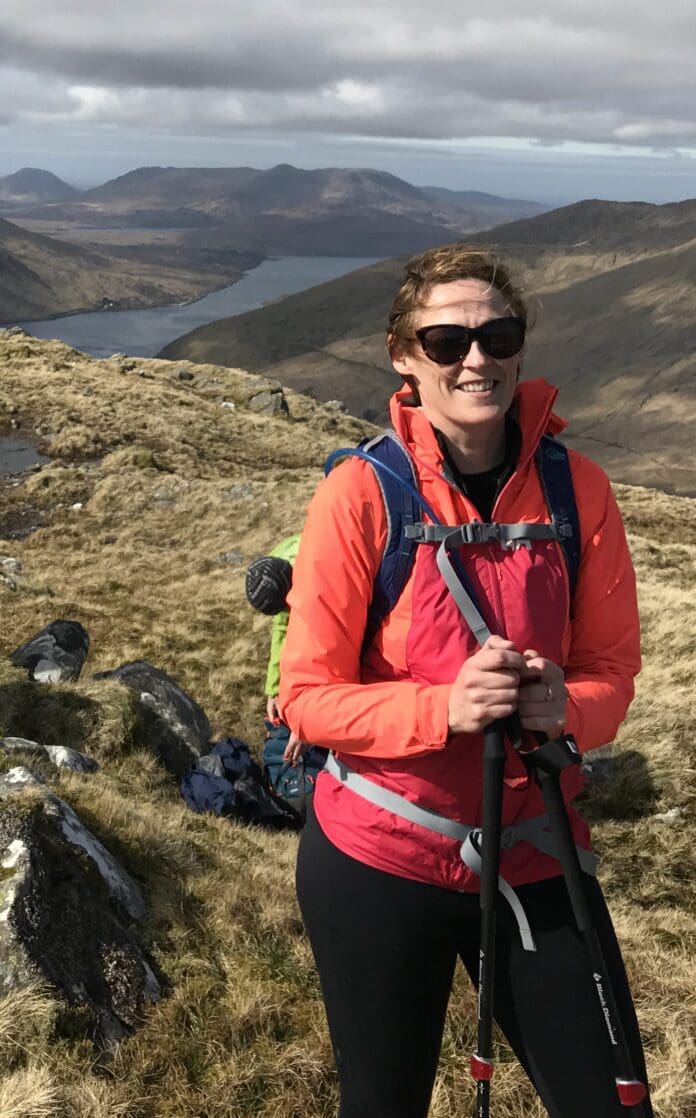 Roisin Finlay joined Sustainable Travel Ireland in 2020 fresh from running Outsider magazine for 15 years. Her magazine work involved many adventures in Ireland and abroad – from lung-busting hut-to-hut hiking in the Dolomites to cold-water immersion therapy in Ireland's waters.
Roisin has in-depth experience of tourism products and a passion for the ones that both protect the planet and the communities that host them. She loves Ireland and now devotes her energy to helping the travel industry transition to a sustainable future. After all, it's only fair that future generations should enjoy the wonders that she has.
Roisin has been trained in sustainable tourism by the UN-mandated Global Sustainable Tourism Council (GSTC) but sees herself at the start of a life-long learning journey.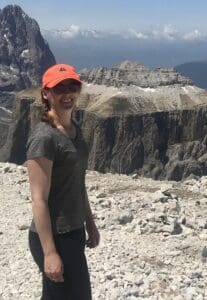 Q 1- How does your normal day begin? 
On a good day with 15-minute's yoga. On a really good day, with a spin to Seapoint for a dip in the sea. However, the cosy bed frequently plays havoc with my good intentions.
Q 2- What are your biggest daily challenges? Homeworking during Covid is both a blessing and a curse. It's brilliant for introspective work but I miss face-to-face interactions with colleagues, clients and friends. I have a love-hate relationship with Zoom. It drives me mad at times but it has been a lifeline for connecting with people and spreading the word about our sustainable tourism mission.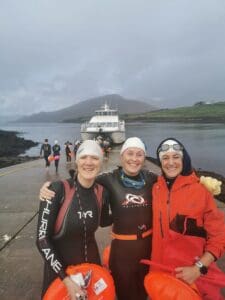 Q3- What do you love most about your job? 
I love Sustainable Travel Ireland's ethos. We aim to work with every type of tourism business – whether it's taking tiny first steps to become kinder to the planet or going the whole hog and becoming certified using our GSTC-recognised criteria. Due to Covid's devastating effect on the tourism industry, we now offer six months free membership which reflects this ethos.
Q 4- What do you do to relax? 
I am outdoorsy to the core – so anything that allows me to breathe fresh air and be in nature. Hiking, biking, sea swimming and hanging out with friends and family.
Q 5-Favourite staycation destination in Ireland and why? 
That's like asking someone to pick a favourite child! The Copper Coast in Waterford, Newport to Mulranny in Mayo, Beara, anywhere in Kerry or West Cork…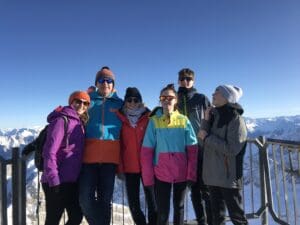 Q 6-Favourite holiday destination worldwide?
The Dolomites in Italy. It's foodie heaven, hiking heaven, the scenery is epic and ever-changing and the mountain huts are my dream accommodation.
Q 7-Favourite Business motto?
Never let perfection get in the way of completion. In other words, stop procrastinating and finish that article, get that proposal in…
Q 8. Advice for young business entrepreneurs
You'll learn more in your first year of business than on any MBA course – but maybe start with something that doesn't need massive capital.