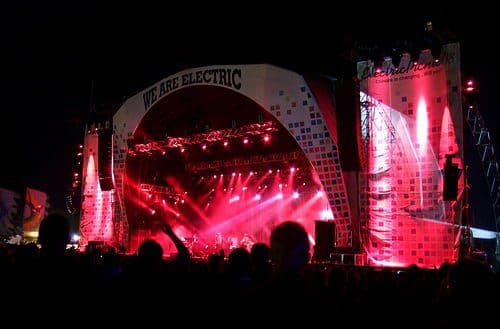 Durrow Scarecrow Festival, 29th July–6th August 6th
For one week every summer, the village of Durrow is transformed for its annual Scarecrow Festival. A playful and imaginative festival that includes many quirky and curious events for the local community and visitors alike. Enjoy the uninhibited imagination, creativity, music, food and fun of the festival, but above all marvel at the weird and wonderful scarecrows.
Emo Court
Emo Court is a country villa designed by architect James Gandon (1743-1823), best known for his great public buildings, including the Custom House and the Four Courts in Dublin. The house is a magnificent example of the neo-Classical style, reflecting the architecture of ancient Greece and Rome. The house is surrounded by beautiful gardens and parkland which were first laid out in the 18th century and contain formal lawns, a lake and woodland walks with many very fine trees and shrubs.
Capard Loops
Situated in the Slieve Bloom Mountains the Capard Loop is one of the best walks and combines a beautiful wooded valley with lofty ridge views for all to enjoy. At almost 500m above the surrounding flat countryside, the wild windswept ridge is home to a vast array of wild plant and animal life and it is possible to see well into the counties surrounding Laois.
Electric Picnic, Stradbally, 31st August-2nd September
Electric Picnic is an annual arts-and-music festival which has been staged since 2004 at Stradbally Hall. What began as a one-day event has expanded to a three day extravaganza and is now one of the major festivals in Europe. The music & arts event has everything from music and comedy to theatre and laughter. An unforgettable weekend is guaranteed.