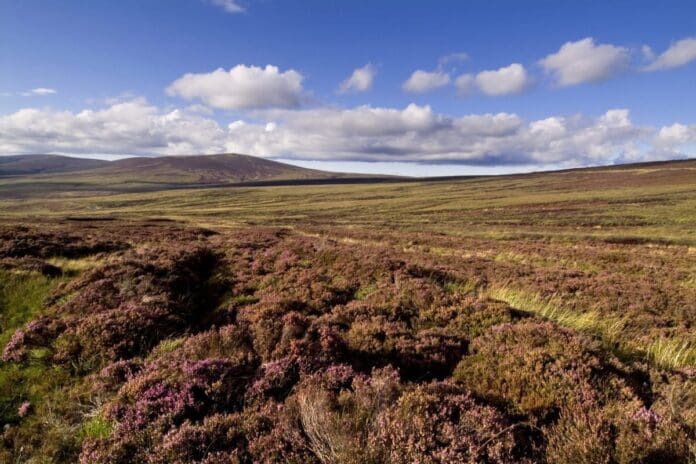 THINGS TO SEE AND DO IN WICKLOW
GREENAN MAZE
Greenan Maze is set amidst the beautiful Wicklow hills on a pretty countryside farm.  With two mazes, three museums, nature walks, woodlands, ponds, wildlife, farm animals, play areas, treasure hunt and fairy tree walk, there is plenty of fun for all ages.  Families enjoy spending the day and The Irish Times designated it a Heritage Hotspot "it's an antidote to urban living within easy reach of Dublin.  The two-metre-high hedge maze and gentler solstice maze with stone circles are fun for all ages and the barn and bottle museum offer a look at farming in former times, as does the farmhouse museum with its traditional furniture and utensils".  The treasure hunt and fairy tree trail are great fun activities for kids but the large hedge maze is the highlight of most people´s day: getting lost in the maze finds the kid in everyone. The tearooms are open for busy periods and make home- made cakes and goodies.
SHEKINA SCULPTURE GARDEN
Garden Description: This one-acre garden includes a stream with a bridge, two ponds on different levels, a patio, gazebo, seating areas, shrub beds and undulating lawns. A unique feature is a collection of 15 modern sculptures by Irish artists –: Michael Casey, Fred Conlon, Cliodna Cussen, James Gannon, Leo Higgins, Anne Murphy, Paul Page, Noel Scullion, Alexander Sokolov, Imogen Stuart, Ken Thompson, Alexandra Wejchert, Elke Weston.
Directions: Via Rathdrum or Laragh: two miles from Glenmalure Lodge Hotel.
Opening Times: Open from Fri to Sun, May to Sept. Please phone ahead. Group bookings possible.
Admission: Entrance by donation to St. Vincent de Paul.
GPS Coordinates: N 52 56.523 W 6 19.422
GLENDALOUGH VISITOR CENTRE
The visitor centre brings visitors back in time to the golden age of Irish History:   the Ireland of Scholars and Saints.  Follow the footsteps of St. Kevin, founder of Glendalough.   The audio-visual show is available in many languages as well as guided tours of the permanent exhibition.
The visitor centre is open daily throughout the year and is a must before entering the Monastic Site.
Visitor Centre is fully accessible for visitors with disabilities. Access to the graveyard is very difficult for wheelchair users.
The Education Centre provides a range of courses and tours for schoolchildren, students and other groups. These are related to nature conservation and the ecology of the National Park. The centre is accessible for people with disabilities.
Glendalough is one of the most popular tourist destinations in Wicklow and indeed all of Ireland. It is unsurprising given the stunning landscape, historic ruins and beautiful walks on offer at this unique location.
Glendalough (or Gleann Da Loch, meaning 'The Glen of the Two Lakes') is situated in the heart of the Wicklow Mountains National Park, which has over one million visitors every year.
The ancient monastery on the site is a fascinating site, having been founded in the 6th century by St. Kevin. Set in a glaciated valley with two lakes, the monastic remains include a superb round tower, stone churches and decorated crosses. The round tower is one of the most recognizable landmarks in the area. The site also includes a Celtic high cross, St. Mary's Church and St. Kevin's Church. The remains of three stone crosses and a stone fort are also to be found between the upper and lower lakes.
GPS Coordinates
Latitude: 53.01052
Longitude: -6.323448
The Farm Market returns this year from April, and it's now weekly!!  It takes place at Killruddery House  every Saturday morning from 10am till 4pm.
They host a wide variety of stalls with artisan crafts, homemade food, farm produce and much more in their newly refurbished grain store.
Entry to the Farm Market is free.
GPS Coordinates
Latitude 53.184963
Longitude -6.102304
WINE TOUR
Our Wines
Lovingly crafted in the Garden of Ireland, Móinéir wines are luxurious artisan fruit wines made from 100% Irish fruit, in Ireland's first fruit winery, Wicklow Way Wines.
Inspired by the fertile countryside of Ireland, Móinéir is the Gaelic word for 'meadows', where we picked the berries for our first fruit wines. Made in small batches at our County Wicklow winery, entirely from local Irish fruit, our wines offer tantalising aromas, flavours and colours, and are a unique way to savour a little of Ireland's rich bounty. Learn more about fruit wines…
Tours and Tastings
At the Winery:
If you'd like to see Ireland's first fruit winery, hear about the wine making process and taste our wines, Brett Stephenson, owner and winemaker will host you at the winery, for a personalised tour and tasting of the wines. Please phone 086 947 7396 to arrange your visit or email us at info@wicklowwaywines.ie