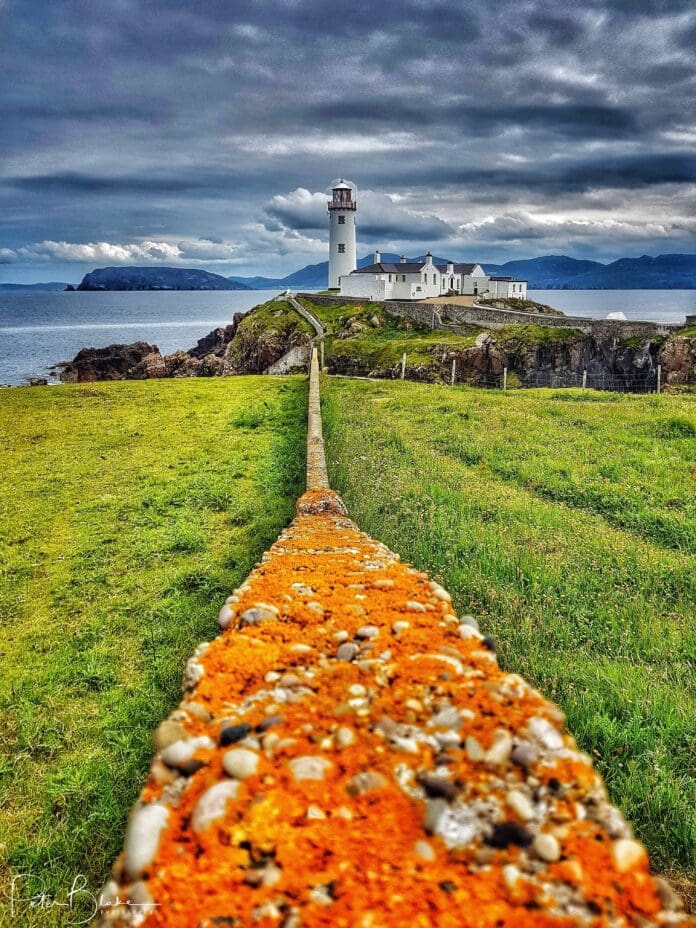 A
void the crowds while exploring Ireland this summer with our little black book of the country's lesser-known gems,
We can't wait to get out exploring beyond our 5k again this summer. But how can you avoid crowds of people looking to do the same?
Here are 25 ideas to help you skip the well-known beauty spots and get off-grid – an alternative list of things to do, see and eat in another summer of the staycation.
1. See Achill's secret corrie lake
Why: Deserted villages, ghost stories and Wild Atlantic wow moments… a hike to little-known Lough Nakeeroge East has 'em all. Taking our safety precautions (see panel), start the four-hour round-trip from Lough Acorrymore and follow the trails northeast over the saddle to your first views over Annagh (the area is still referred to as 'The Back of Beyond', after an article by T Barry in the 1973 Capuchin Annual, according to Achill Tourism). You can turn back here, or descend to what, at 16m above sea level, is Ireland's lowest corrie lake – the Blacksod Bay backdrop and abandoned village are well worth the climb back up. — PÓC
Try nearby: Grab a wood-fired pizza named after a local landmark at Pure Magic (the 'Slievemore' is topped with bacon, eggs and oregano) near Keel.
2. Cycle the Limerick Greenway
Why: Covid restrictions permitting, the upgrade of this five-part cycling adventure should be ready by late summer. For those who really don't fancy themselves as a Sam Bennett, the very level 10km stretch from Rathkeale to Ardagh is a great starting point; a pleasant spin through the countryside, passing some of the most notable historic sites in the country. The Newcastle-Barnagh section will work those leg muscles, but reward cyclists with Golden Vale vistas from Barnagh viewing point, as well as the chance to pedal through the restored Barnagh tunnel making steam-train whistle sounds as you go.
— CP
Try nearby: Eager for more? Carry on pedalling on the North Kerry Greenway, which links up an inter-county cyclists' highway to Tralee.
3. A Taste of Tramore at home
Why: Tramore still has its old-school amusements, but some trendsetters are tipping the seaside town as Ireland's answer to Brighton, with affordable house prices attracting escapees from the capital. It's also developing a reputation as a foodie hotspot. The Seagull Bakery now has a second branch in Waterford City, while the lovely Mezze café is the go-to spot for Middle Eastern flavours. At the Beach House, Jumoke Akintola and Peter Hogan have planted a vegetable garden, opened a well-stocked food and wine shop, and put together a takeaway offering, which is now available for delivery all over Ireland — so if you can't go to Beach House, it can come to you. — KMcG
Try nearby: Waterford's Copper Coast is an underrated stretch of shoreline between Tramore and Dungarvan. You can print out or download walking trail cards for lovely villages like Annestown and Stradbally, while the insider's swimming spot near Tramore is Guillamene.
4. Visit Lucky Shell Beach, Co Donegal
Why: Very few people know about this hidden gem, a few kilometres from Dunfanaghy. With golden grains of sand and crystal clear waters, Lucky Shell Beach is a beautiful place to swim at or picnic on — and yes, scattered with lovely shells. The beach is a short walk away from the Capuchin friary at Ards, but can also be reached by a longer trek from Ards Forest Park. With trees growing right at the water's edge, this is undoubtedly one of Ireland's prettiest parks. There are several trails to take, including the wheelchair and buggy-friendly Sand Dune Trail. — KD
Try nearby: Grab a snack at the Ards Coffee Tree coffee shop, or drive around Horn Head for awe-inspiring scenery.
Details: govisitdonegal.com; coillte.ie
5. Paddle your own canoe


Why: Ireland's walking trails and greenways have come on in leaps and bounds in recent years, but they're not the only way to dodge the traffic and explore off-grid. Paddling on a river can take you even further from the rat race, closer to nature, and at times through traffic-free landscapes that almost feel like a lost world. Charlie Horan's Go with the Flow River Adventures offers canoe hire — or better still, guided trips — on the River Barrow, while Dromore River Tours does guided canoe and boat tours along the Cavan/Monaghan border. — PÓC
Try nearby: Don't fancy a canoe? Ross Kenny's Boyne Boats does 90-minute tours of the Boyne Canal using currachs and naomhógs. He's taught Game of Thrones stars to row
Details: gowiththeflow.ie; boyneboats.ie; monaghantourism.com
6. Hike Leitrim's Eagle's Rock Trail
Why: This rock wouldn't look out of place in Montana — the dramatic features of glaciation are literally hewn into the landscape. Its peak — 330 metres above sea level — can be viewed for many miles in all directions. Situated around 7km from Kinlough, if you follow the roadside signs for the rock, you'll arrive at a convenient car park provided by Leitrim County Council. This provides the best view of the rock, and has a highly informative panel telling of glaciers, ancient seas and even bears. From here, you can walk along a trail to get better views of the valley below. — KD
Try nearby: One of north Leitrim's best kept secrets is Fowley's Falls, cascading in a series of levels over the exposed bedrock through the steep valley towards Lough Melvin.
Details: leitrimtourism.com
7. Pack a city picnic and take it to Dublin's secret gardens
How: Dublin 8's lovely Lennox Street Grocer is run by siblings Claire and Chris Arnold, and it's a one-stop shop for great city picnics. There are whopper Reuben sandwiches, all manner of cheeses and charcuterie, delicious quiches, vegan treats from Rua Food, kombucha from 4Hands and ice-cream sandwiches by Chimac. Get there early to avoid disappointment — things sell out early — or even better, order ahead. Afterwards, take your stash to the Iveagh Gardens, a much quieter spot than Stephen's Green (and the seagulls are less aggressive, too). If you haven't brought a picnic blanket, sit on a bench near the cascade and listen to the soothing sound of the water while you eat.
— KMCG
Try nearby: Toons Bridge Dairy on South Great George's Street is a great stop for Irish goodies, and nearby Loose Canon's toasties were tipped by Condé Nast Traveller in an article on the world's best bars and restaurants.
Details: iveaghgardens.ie; lennoxstreet.ie; toonsbridgedairy.com; loosecanon.ie
8. Travel back in time on Bere Island
How: This beautiful island in Bantry Bay is as close to real-life time-travel (to circa 1979) as you'll find. The powerful sense of being back in a more innocent age makes it perfect for a family adventure or, indeed, any fans of the enchanting waves of nostalgia. The hulking island feels like a physical and historic microcosm of Ireland, and life moves slowly, like the NCT-free rusty cars parked near its port. Socially distanced offshore from Castletownbere, you can reach it with a quick ferry crossing, and it's easily explored on foot — with highlights ranging from past military installations to a remote lighthouse, a section of the Beara Way and several sandy swimming spots. — CP
Try nearby: Whiddy Island is another island, near the head of Bantry Bay, awaiting discovery with a nice pub and another mix of industrial and historical gems.
Details: bereisland.net; bearatourism.com
9. The Year of the Ox in Sligo
Walk Knocknashee, Co Sligo – a 1.5 hour tabletop trail for when it's safe to travel again
How: Ben Bulben and Knocknarea are well-known Sligo landmarks, but the Ox Mountains are a gem hiding in plain sight, where south Sligo blends into north Mayo. Knocknashee, with its dramatic flat top and ancient fort, is arguably the highlight and (at 276m) it's well within the range of the moderate hiker. Elsewhere around the county, seek out the Caves of Keash, the passage tombs of Carrowkeel, and for a memorable quirky take on sleeping time, why not overnight in a red tour bus, a cottage, a treehouse or a shepherd's hut at the Ox Mountain Adventure Camp? Pudding Row the Grocer is a super little stop in Easkey for Irish-made provisions, too. — CP
Try nearby: 'The Glen' is a barely-signposted little treat of a short (1.2km) ramble, cunningly hidden below the road near Strandhill, like a hidden lush prehistoric canyon.
Details: sligotourism.ie; southsligotourism.ie; oxmountainadventurecamp.com; puddingrow.ie
10. A summer of wild swimming
How: 2020 was the year of open-water swimming in Ireland, as hardy perennials and Dryrobe-wearing newbies alike sought Vitamin Sea all over the island. As the weather picks up, and travel restrictions loosen, expect them to be joined by waves of additional punters flocking to the coast. While this may pack out busy beauty spots, there is more than enough water to go round, as Maureen McCoy and Paul McCambridge write in their book, Wild Swimming in Ireland (Collins). From Portacloy in Co Mayo to corrie lakes like Cleevaun or Lough Ouler in Co Wicklow, the options for off-grid dips are delicious — taking the utmost caution and safety care, of course (see panel). — PÓC
Try nearby: Dunmore East is a well-known summer hotspot. Skip the crowds by asking for 'Badger's Cove' or taking the newly extended coastal walk to Portally Cove.
11. Beat a path to The Cavan Burren
Why: This hidden gem on the slopes of Cuilcagh Mountain brings stories of giants and moving glaciers to life — some rocks are thought to be around 900 million years old. Natural and man-made features are carefully explained on information panels mixing stories of science and mystery, and walking trails are of various lengths and difficulty. If you want to cast your net wider, there's much to do in the cross-border Marble Arch Caves Global Geopark — businesses here have been using Covid-enforced closures to ramp up future sustainability plans, too. — KD
Try nearby: Nearby Blacklion is home to Neven Maguire's award-winning MacNean House and Restaurant (check the cancellations page for possible bookings).
Details: cavanburrenpark.ie; nevenmaguire.com; marblearchcavesgeopark.com
12. Soul food on the move
How: We all know that food tastes better outdoors — which is just as well, because it looks as if we'll be doing plenty of al fresco eating this year. The Buggans Family from Galway are enthusiastic explorers by campervan, and they've used lockdown to publish a book of 60 meals designed for cooking on the go. Each recipe in Camping SoulFood is paired with a soul song and playlist to listen and dance to while you prep and cook. As well as meal ideas, there are cooking hacks for galley kitchens with limited space and tips on fridge storage. The hardback A5 book was designed and photographed in Galway and is available for pre-order now and due for delivery in May. — KMCG
Try nearby: Take the book, and your cooking chops, to great local sites like Clifden Eco Beach, the new Wildlands adventure park in Moycullen, or Pure Camping on the remote Loop Head Peninsula in Co Clare.
13. An Irish Camino from Cashel to Ardmore
How: St Declan's Way is a true Irish "camino" in the sense that it follows a medieval trail of religious significance — the route taken by Saint Declan when he travelled to meet Saint Patrick in the 5th century. Stretching between Ardmore, Co Waterford (home to the saint's monastic site) and Cashel, Co Tipperary, the 104km trail is shaping up to be fully waymarked and signed by the end of the month, needing only final accreditation from Sport Ireland to fully open this summer. The most spectacular section (and one which is almost entirely off-road) is surely the 18km trek from Goatenbridge over the mountains to the beautiful Mount Melleray Abbey.
Try nearby: Find more information on pilgrim paths like Tóchar Phádraig in Mayo and Kerry's Cnoc na dTobar, and how to walk them, on pilgrimpath.ie.
Details: stdeclansway.ie
14. A Holy Island in Lough Derg
How: Inis Cealtra sits, socially distanced, off the shore of Mountshannon. It's a gloriously remote little island, with a round tower, six church ruins and a "bargaining stone" (deals were sealed by shaking hands through its hole) awaiting intrepid explorers. You can spot it from the comfort of a lake cruise with Killaloe River Cruises (which even does a 'gin cruise' making the most of an onboard bar), or step ashore with Gerard Madden's Holy Island Boat Tours, once Covid restrictions allow. — PÓC
Try nearby: Scenic drives will back up with traffic this summer, but the circuit of Lough Derg is a real off-radar alternative (try to go midweek, however, to avoid the bottleneck at the arched bridge linking Killaloe and Ballina). Highlights range from little shore villages like Terryglass, to Portumna Forest Park, the hike up Moylussa and a stop at Wilde Irish Chocolates.
Details: holyisland.ie; discoverloughderg.ie; clarevirtually.ie
15. Killer views at Kinnegoe Bay, Inishowen
Why: You can almost picture galleons on the horizon when you visit Co Donegal's Kinnegoe Bay where one of the Spanish Armada sank 400 years ago. The beautiful red sand and big rollers make this a mesmerising place to while away a few hours. When you think you've reached the end of the beach, you can follow a little-known path over the rocks to find a second secret beach. Timber and Duffy in the nearby town of Moville serve good coffee and cakes to take away. — KD
Try nearby: Inishowen is known as Ireland in miniature, and if it's dramatic coastlines you're after, continue on to Ballyliffin, where Pollan Bay will take your breath away. Baker Street, a new café in nearby Carndonagh, will settle any hunger pangs you've worked up.
Details: govisitinishowen.com
16. Let Niall Sabongi cook dinner for you
How: Wherever you are holidaying in Ireland, you can order a seafood dinner from Niall Sabongi of Klaw and Salty Boy — so even if you're in self-catering accommodation, you don't have to cook every night. The menu changes each week, but there are midweek and weekend options and most are perfect for two adults and two kids. Past options have included Mexican tacos, a classic French bouillabaisse, a very luxurious truffled fish pie and smoked haddock lasagne. — KMCG
Try nearby: While coastal self-catering can sell out quickly, there are some great inland options on sites like uniqueirishhomes.ie, tridentholidayhomes.ie, imagineireland.com and airbnb.ie. Or how about something closer to Dublin, such as an apartment on the beach at Rush?
Details: sustainableseafood.ie; irishseasideholidays.com
17. Tri-county treats in Ballyhoura
Why: Snuggled between the counties of Cork, Limerick and Tipperary, the brilliant Ballyhoura region feels like a little kingdom of its own. The Attychraan Loop (an utterly charming walk in the foothills of the Galtees) serves a good introduction to the many well-marked routes in the area. For more thrilling levels of enjoyment, check out the most extensive bike trail network of its kind in Ireland (Ballyhoura Mountain Bike Trails), or the new aquapark at the Ballyhass Mallow adventure centre, which has everything from cable wakeboarding to axe-throwing.
— CP
Try nearby: Combine the outdoors with a hearty meal at the food source with a guided tour of Glenstal Farm in Murroe, Co Limerick and near the famous Benedictine Abbey.
Details: visitballyhoura.com; ballyhass.ie
18. Magic on the Mullet, Co Mayo
Why: If it's spectacular coastal scenery you're after, head directly to Mayo's Mullet Peninsula. The easy 5km Erris Head trail here takes you along a coastal loop with magic views of rocky islands, sea cliffs and the Atlantic Ocean. At the halfway point of the walk, watch out for Eagle Island and its lighthouse standing strong against the never-ending crashing of the waves. The Mullet itself extends 20km into the ocean from Belmullet, boasting one of the highest beach-to-coastline ratios anywhere in Ireland. Check out the lovely sheltered bay in Scotchport, about a mile down the road from a large blowhole called Dun an mBó. — KD
Try nearby: North Mayo's spectacular Céide Coast is a real discovery, with highlights ranging from the Céide Fields to Benwee Head and the Ballinglen Museum of Art.
Details: northmayo.ie
19. Sun, sea and superior hotdogs in Killiney
Why: SoCoDu folk have long harboured resentment towards lucky northsiders, for whom a daily walk by the sea can culminate with a coffee at Happy Out. But the arrival of the shiny silver Airstream at Killiney Beach back at the end of January has cheered southsiders up no end. Fred and Nancy's serves a mean flat white, plus pastries and tray bakes, house-made Italian sausages with grilled onions and peppers in a soft baguette made on the premises each morning, and a signature Killiney chowder. The local canine population is delighted because their humans are now happy to bring them to the beach at the drop of a hat… and there's always the hope of a dropped sausage. —
KMCG
Try nearby: After a walk on The Metals, the former path of a funicular railway linking Quarry with Dublin Bay, stop in for a dip at Vico Baths. Dryrobes optional, of course.
20. Off the Laois on a garden trail
How: Is Laois Ireland's most underrated county? After lockdown, I'll bet millions of us will be flying through en route to the coast, but a stop-off — or longer — spent exploring the county's gardens and parks is a real eye-opener. Ballintubbert, birthplace of Cecil Day-Lewis, hides away 40 garden "rooms" on 14 acres just an hour from Dublin; Emo Court is an off-radar estate in the shadow of the Slieve Blooms (guided tours of the house will be Covid-permitting); Heywood Gardens were designed by Sir Edward Lutyens; and Castle Durrow will be well known to fans of Ireland's Blue Book. — PÓC
Try nearby: In Clonegal, Co Carlow, Huntington Castle's gardens include a spooky Yew Tree Walk, like a miniature version of the Dark Hedges in Northern Ireland.
Details: laoistourism.ie; laoisgardens.ie; huntingtoncastle.com
21. A day out in Drimoleague
Why: Too many people simply pass through this charming West Cork village. Do yourself a favour, and stop to take it in. At the large car park just off the main street, you'll find yourself standing beside one of the prettiest disused railway stations in Ireland and at the start of the Drimoleague Heritage Loop: an all-age-friendly ramble incorporating riverbank strolls past a swimming hole, stone bridge and panoramic views from the Top of the Rock — the site of the original village. The alpaca farm (where you can also rent glamping pods) en route is a delightful surprise. — CP
Try nearby: Funmanway is an award-winning adventure centre near neighbouring village Dunmanway, with zorbing, paint-balling, kayaking and mountain-boarding (a West Cork version of snowboarding!).
Details: explorewestcork.ie; funmanway.com; thesheepsheadway.ie
22. The apple of Kilkenny's eye
How: Kilkenny is looking to reboot tourism this summer with a 'More to Explore' campaign focusing on its wealth of outdoor offerings. One treat you may not have heard of is Highbank Organic Farm near Cuffesgrange, where Rod and Julie Calder-Potts produce the most delicious juices, syrups, spirits and ciders (including the excellent alcohol-free 'Driver's Cider'). Covid permitting, we hope visitors will soon be able to once again take a tractor train tour of the orchards, hearing the farmers themselves describe how they bring those colourful apples "from pip to sip". While most farms spray several times a year, Rod told me proudly: "We haven't sprayed since 1986". — PÓC
Try nearby: The cool and kid-friendly Castlecomer Discovery Park is home to Ireland's longest zip line, outdoor climbing walls and acres of woodlands to explore.
Details: highbankorchards.com; visitkilkenny.ie; discoverypark.ie
23. Wild West Wicklow
Why: Think 'Wicklow' and several beauty spots pop to mind — Brittas Bay, Glendalough, the Sugar Loaf and so on. But like every county, there's a world to explore beyond summer pinch points, and that world is particularly off-grid in the western half of the county. Try the short-but-strenuous hike to Seefin ('Fionn's Seat'), a little-known passage tomb overlooking the Baltinglass Lakes, follow one of the West Wicklow Heritage trails to uncover ogham stones, dolmens and hill forts, and try the new greenway linking Blessington with the fabulous Russborough House.— PÓC
Try nearby: Athgreany is a circle of 16 granite stones near the village of Hollywood. Legend says they are dancers forever frozen in stone for violating the Sabbath…
Details: visitwicklow.ie
24. Glorious beaches and Glencolmcille
Why: Lonely Planet's alternative Irish bucket list included the cliffs at Sliabh Liag, but there are better-kept secrets on this beautiful peninsula. Beaches don't come much prettier than Malin Beg (also known as Silver Strand), where a series of steps takes you to a secluded, horseshoe-shaped cove. Glencolmcille is a Donegal Gaeltacht, so you can try out the cúpla focail, and some 14km northwest, you'll feel like you've stepped back in time at the deserted village of Port, which was abandoned to the elements after the Famine. The coastline around Port is dotted with numerous sea stacks, including the 100m-high Cnoc na Mara. Such impressive sea stacks have contributed to Donegal's growing reputation among international rock climbers. — KD
Try nearby: Head back into Killybegs to refuel at the Seafood Shack, where the gourmet fish and chips are to die for. You can eat your dinner watching the activity in the busy harbour.
25. Kick back with a Kinsale picnic
Why: Barbara Nealon's Saint Francis Provisions — named after the city where she lived for a decade — is a stand out in Kinsale, a town known for good food. Picnic Provisions can be packed for hiking or as a platter, and features Irish cheese and charcuterie, house-made dips, condiments, pickles, nuts, marinated olives, house-made breads and seeded crackers, dried and fresh fruits and sweet treats. By way of something to wash down all that delicious food, choose a bottle of organic wine or pet-nat, Irish craft beers or ciders, or house-made soft drinks. The picnic costs €60/€70 and will serve 3-4 people with a small extra charge for picnicware. There are also brunch picnics on Sundays. Call (083) 0636879 before 10.30 am for same-day orders and paddle your treats over to Sandycove Island (three minutes max) for a picnic with the goats and seabirds. — KMCG
Try nearby: Book a seaweed foraging tour with Suzanne Burns of Kinsale Food Tours, a zoologist by profession.
Details: Instagram @stfranciskinsale; kinsalefoodtours.com