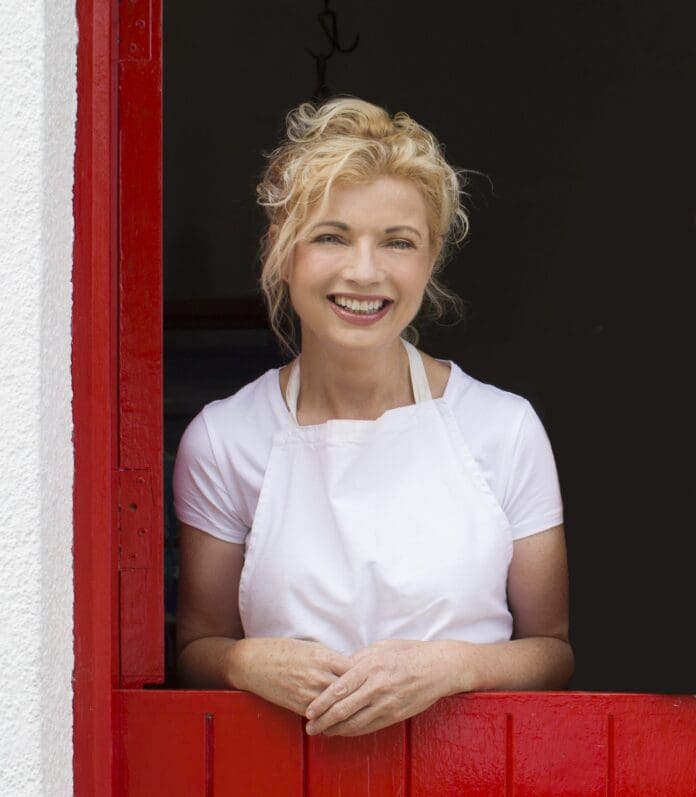 Brighid Mc Laughlin is a journalist, storyteller, folk artist and cook. She writes a weekly column, 'Brighid's Diary' for the Sunday independent. She published a cookbook," Behind the half-Door, Stories of Food and Folk with her friend Kady O' Connell. She has also written a children's book, "Marcella Ar Saor Gra,' published by an Gum.
Q1.How does your normal day begin?
I am an early bird and am usually up at 5.30 am, so I can hear the birds singing and the wind blowing around the cottage. I don't work at this time. I just like to relax. My friend Caitriona knocks on the door every morning at 7.30, a flask of great coffee in hand and we go for a swim in Coliemore Harbour.
Q.2 What are your biggest daily challenges?
Finding stories and interesting characters to interview. I have no interest in celebrities. I just love country people who have humble backgrounds but often live extraordinary lives.
Q3 What do you love about your job?
I love everything about it. I have the great privilege of peeping into peoples lives. For me, it's a sacred thing and the craic is great.
Q4 What do you do to relax?
I am known to have a fondness for a full-bodied glass of red wine, sitting by the turf fire. It doesn't get much better than that. I also find great peace, making pastry for apple tarts and savoury pies. It's almost meditative.
Q5 Your favourite staycation in Ireland and why?
Donegal would be very high on my list. I love to stay in Mc Clory's of Culdaff. The food is great and I am surrounded by golden beaches. Donegal is like Barbados without the sun. Very wild and dramatic.
Q6 Your Favourite holiday destination worldwide?
Montserrat, in there West Indies. I lived there on and off for a year and adored the people, listening to their stories and researching their recipes.
Q7 Favourite Business motto?
'Everybody knows something that you don't.'
Q8 Advice to young entrepreneurs? Delete hierarchy and work with a team where everyone is equal. It's a very healthy and respectful way to start a business.