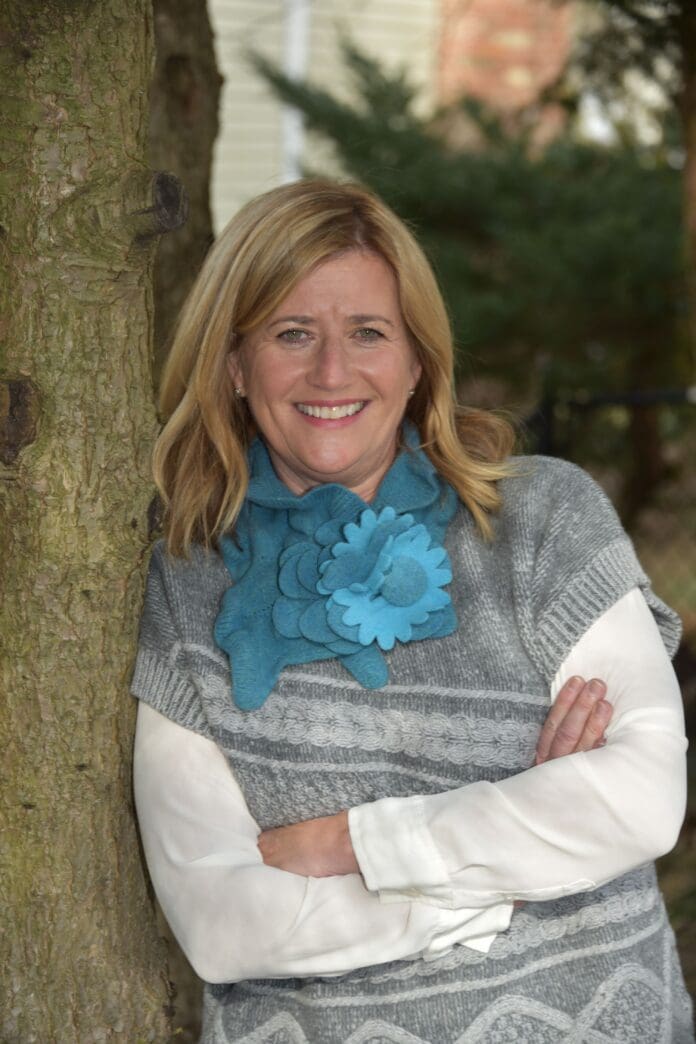 My journey in the industry began back in 2006 when I decided to open an Irish Retail Gift store.  The goal was to create a space that brought contemporary, creative craft & design of emerging brands from Ireland to my local largely Irish-American community.  Roll on 12 years and with the sale of the business, I was keen to stay involved in the industry. With my retail experience, it allowed me to transition into my current role at NACTA.  My main focus is to provide a networking forum, where our members can connect and join together in the pursuit of ideas, innovations and best practices to advance their own business progress and the availability of quality goods in the Celtic Marketplace here in the US & Canada.  If you are a Retailer or Supplier of Irish Craft goods, please contact us on www.nacta.ie and join our vibrant community. A recent collaboration and personal venture creating a B2B online wholesale digital platform for Celtic goods.  Anam Craft Marketplace is in the works and set to launch early Spring 2021.  For more information, please contact makers@anamcraft.com 
How does your normal day begin?  
Normal? What's that?!  It's pretty much "Groundhog Day" these past few months as we hunker down and weather the global storm.  First order of the day is a home brewed coffee then a walk around the park or time on the yoga mat. First fed in the house is our 13 year old dog, Luka and then it's time to open the slew of emails and scheduled zooms that seem to occupy most of the day before I unwind for the evening and do it all again tomorrow!
Q 2- What are your biggest daily challenges? 
I am in constant communication with industry-related people throughout the day.  My biggest challenge is responding to everyone in a timely manner. After running my own businesses, I really dislike tardiness in any form so I prioritize that. Also, getting my brain to stop and focus on one task at a time while hundreds of ideas bombard this space regarding different projects, ideas, marketing campaigns, and in the end the inevitable question always arises "What's for the dinner"  my other job!
Q3- What do you love most about your job? 
I love that my job allows me to connect with home from 'across the pond'. I moved from Ireland over 30 years ago but my connection to home is as strong as ever. Part of my job is to facilitate Irish makers & emerging brands reach a worldwide audience so that others can feel that connection to Ireland and enjoy the quality of these beautiful products for themselves.  We are a nation of talented inspired crafters and that I believe should be enjoyed and explored globally.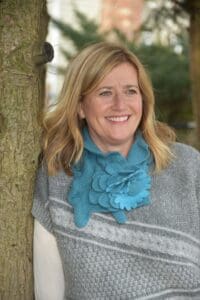 Q 4- What do you do to relax? 
I really enjoy playing Golf, a combination of the game and camaraderie in a ladies league has been a saviour during the restrictive summer months.  Lap swimming is normally my "go-to" activity, where I find my real zen, but with restrictions in place, this is what I miss most….thank goodness for Netflix on these snowy winter New York nights!
Q 5-Favourite staycation destination in Ireland and why?
If I lived in Ireland it would be Connemara, Co. Galway.  Many childhood family vacations with fond memories filled with spectacular scenery, turf fires, mountain climbing, and lake fishing.  This is a special place for me, it's hard to put into words.
Q 6-Favourite holiday destination worldwide?
I think like most, I have the urge to travel more than ever when it's safe to do so. In the US, Bar Harbour, Maine is incredible and closest to being at home in Ireland between the sea, scenery and mountain air.  The Amalfi coast in Italy is at the top of my list, followed by Barcelona and Amsterdam.
Q 7-Favourite Business motto? 
Business opportunities are like buses, there's always another one coming around the corner, you get to choose which one you want to jump on
Q 8. Advice for young business entrepreneurs
Network!   Talk to people find collaboration and common ground to forge good business relationships. Find a job you love, because if you do, chances are you will succeed.