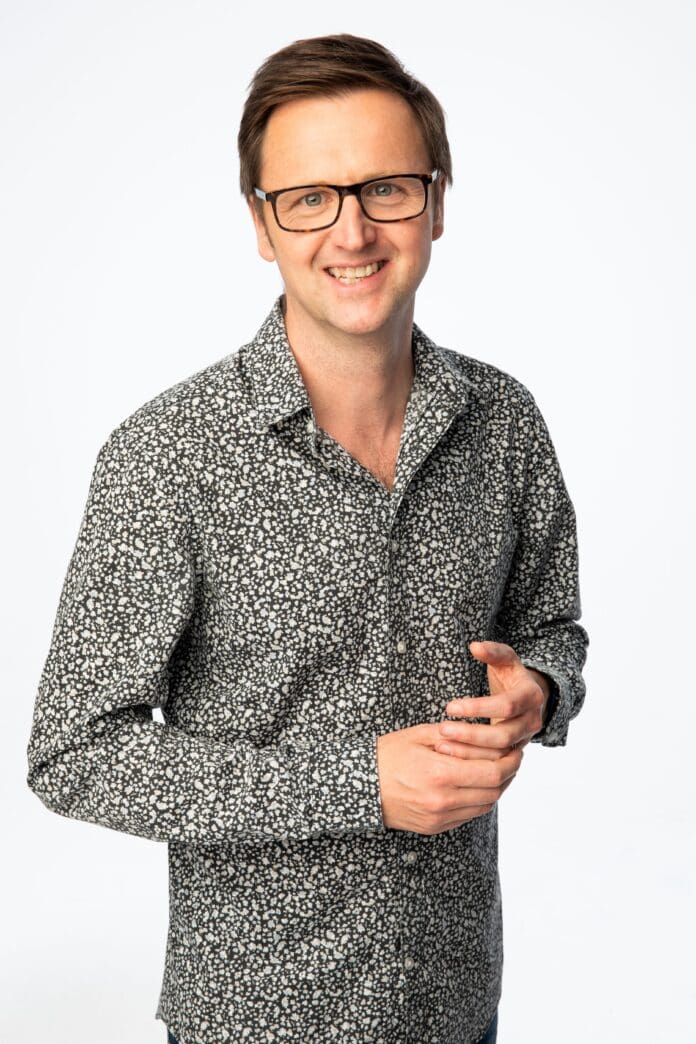 John Fardy is the Presenter of the weekly Film/TV Show on Newstalk Radio 'Screentime'. He also produces the highly popular 'Down to Business with Bobby Kerr. John has a Masters Degree in Philosophy from UCD. He's married with three children and lives in Louth.
Q 1- How does your normal day begin?
I get up at about 7 and make coffee for me and my wife and usually respond to some emails from the previous day. Then from about 8-9, I'm in charge of getting our three kids ready for school and creche and dropping them off.  I tend to the kids in the morning and my wife does the pick-up. It's a division of labour that works for us.
Q 2- What are your biggest daily challenges?
I'm bad with time management. I spend too long on the wrong things; I'm working on it
Q3- What do you love most about your job?
I'm very lucky and have a pretty exciting job. When I'm presenting Screentime I might be talking to an actor like Benedict Cumberbatch or a director like Neil Jordan. I also get to go to the Cinema for Free
Q 4- What do you do to relax?
I'm a lousy piano player but most days I noodle around on the ivories for a while. It's a brilliant escape; no words or talking!
Q 5-Favourite staycation destination in Ireland and why?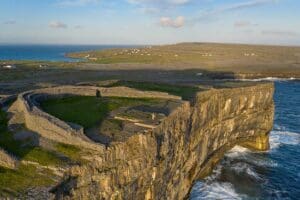 Inis Mor on the Aran Islands. My wife's mother is from there and I proposed on Dun Aonghus. There's a photo of a beach on Aran above my desk and I regularly stare up at it and drift away.
Q 6-Favourite holiday destination worldwide?
The Island of Kauai in Hawaii is the nicest place I've ever been. I was there on my Honeymoon and it's the closest thing to paradise I've ever encountered.
Q 7-Favourite Business motto?
I met the founder of Trip Advisor once and said this great thing; 'I knew I was Successful the day I knew I wasn't going to go bust'.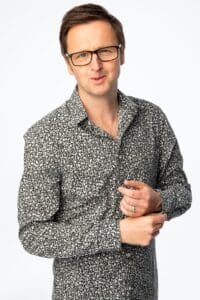 Q 8- Advice for young business entrepreneurs
Fail Better