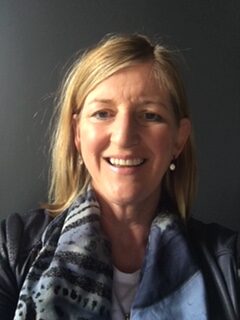 Aileesh is Director of Sales and Marketing for EPIC The Irish Emigration Museum, The Jeanie Johnston Famine Ship and Events at The CHQ Building.
EPIC was awarded Europe's Leading Tourist Attraction back to back 2019 and 2020 at the World Travel Awards and is recognised as one of the country's leading museums by the TripAdvisor Traveller's Choice Awards.  She lives in Laois with her husband PJ, their daughter Maria and their dog Peanut.
Q 1- How does your normal day begin?
My husband is a very early riser and usually brings me a cup of tea before I get out of bed. Normally I'd be out of the house by 7 am to get the train to Dublin. At the moment I'm doing a Business Diploma in Transversal Skills at UCD/TU. It's all online but I have an early start to keep up with full-time study and work.
Q 2- What are your biggest daily challenges?
Without customers there is no business; we have been closed for over six months in 2020. My team have done an amazing job in finding new ways to attract and engage with an online audience. Virtual tours, online education workshops, regular talks from our Historian in Residence, a Library of Irish content accessible worldwide, family workbooks and guides to genealogy are just some of the initiatives we introduced in 2020.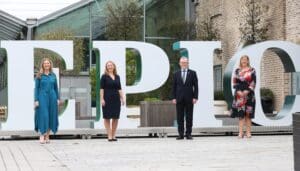 Q3- What do you love most about your job?
The great team I work with and all of the partners and stakeholders in the tourism industry. It really is so welcoming and collaborative. Knowing we have a great product and a team that delivers is very motivating. We are delighted to be recognised externally, most recently through the prestigious Sandford Award for Education and the Museums in Short Awards for our video communications.
Q 4- What do you do to relax?
Food is my passion and if not trying new restaurants (in my dreams at the moment) then I am reading about food and cooking. It really helps me to switch off. We are blessed where we live in Laois, with the Slieve Bloom mountains on our doorstep and we love to go walking there or in nearby Abbeyleix Bog and the woods around Stradbally.
Q 5-Favourite staycation destination in Ireland and why?
Inis Meáin Hotel. This tiny hotel might have only five bedrooms but feels like a resort with the whole island to explore on bike or foot. Staying there is such a unique experience – relaxed friendly perfection. Every detail is considered, to ensure guests make the most of their stay and the food is perfection. Everything about this tiny corner is luxurious but it feels entirely effortless.
Q 6-Favourite holiday destination worldwide?
Sicily – it just has it all from food to scenery, to heritage and culture and a huge variety to experiences for all ages. It will probably be our first destination when we can travel again.
Q 7-Favourite Business motto?
Keep learning and keep improving.
Q 8. Advice for young business entrepreneurs
Find good people, both to work with and to advise you and don't be afraid to ask for help.