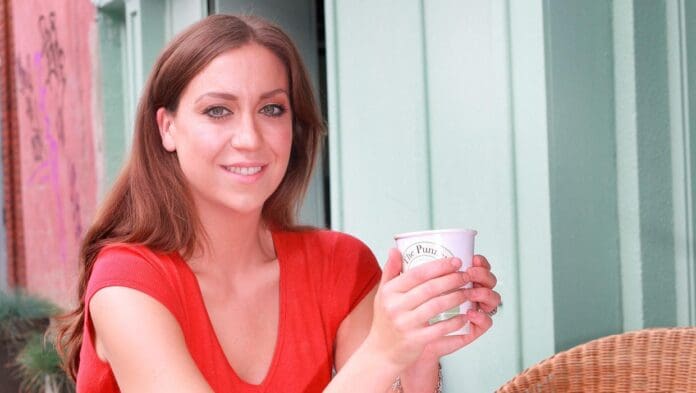 Q 1- How does your normal day begin?
I'm up at 7 am at the latest and dive into getting my two children ready for school. I take particular pride in their lunchboxes! After I prep their food, I get them dressed and out the door. I'm then free from around 7.45 am to get set up for the day.
Q 2- What are your biggest daily challenges? 
Time management – both professionally and personally. I don't like doing anything by halves but now that I'm running my own company, I'm learning to better structure working hours.
Q3- What do you love most about your job? 
The sense of ownership I have over what I do. I love seeing my vision come to life for the brands I work with and watching them gain new customers and revenue streams because of the decisions I've made.
Q 4- What do you do to relax? 
I love meeting people! Both old friends and new contacts. Chatting over coffee or lunch is a real pleasure, especially as we move out of Covid restrictions. I try and keep in contact with former colleagues too – we can exchange advice and old war stories!
Q 5-Favourite staycation destination in Ireland and why? 
I've just come back from a long weekend in Lahinch. We did all the local sights and sounds – Aillwee Caves, Cliffs Of Moher, the beaches… plus lots of great food and pints in the local pubs.


Q 6-Favourite holiday destination worldwide? 
I went to Arizona a few years ago and thought the Grand Canyon was genuinely something that lives up to all the hype. It was spectacular. I've been to The Maldives twice and love how removed it feels – like you're in another world.


Q 7-Favourite Business motto? 
I once heard Breege O'Donoghue, who for so many years was instrumental in driving the numerous successes of Primark/Penneys, say: 'Business can make you feel paranoid… and in the end, you're usually proven you weren't half paranoid enough.' I'm a positive person, but a have a healthy suspicion too when needed.
Q 8. Advice for young business entrepreneurs 
Don't try and juggle entrepreneurship with the day job for too long. Dive headfirst into your business and strive to make it work. If it doesn't, you tried and will be more experienced and successful regardless.