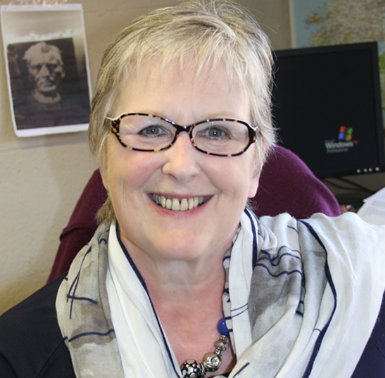 Born in Cork, graduated from UCD with an arts degree – didn't want to be a teacher which was the female option in those days so headed for London and got a job working in the Grand Metropolitan hotel chain which introduced me to the world of travel. Got great experience there and 6 years later moved to the Tour operator side of the business working for a crazy, amazing Italian company operating package holidays from Italy, Spain, Germany, Austria and Portugal to the UK. 7 years of invaluable learnings.  Next 6 years running a very high-end Incoming company selling stays/visits in the amazing private stately homes and castles around the UK, then decided the time had come to move back to Ireland and set up my own company.
Q 1- How does your normal day begin? 
very boring really, a cup of tea, open new emails and decide priorities for the day. Then head down and get it done!
Q 2- What are your biggest daily challenges?
At the moment surviving!  But in the normal course of business the challenge is managing the ebb and flow of requests, events and staffing.
Q3- What do you love most about your job? 
I love the variety, never knowing what is coming next, dealing with people of different nationalities, speaking different languages, and laughing with my team.   The amazing places and experiences I have seen all over the world
Q 4- What do you do to relax? 
Gardening, sewing, knitting and painting  – very simple things that are calm, creative with hopefully with beautiful results
Q 5-Favourite staycation destination in Ireland and why? 
West Cork – a lovely house belonging to friends on Reen Pier near Union Hall. It has it all – scenery, good food, water activities, good pubs, Tranquillity!
Q 6-Favourite holiday destination worldwide? 
Su Gologone near Nuoro in the centre of Sardinia – a charming hotel which has grown from an amazing restaurant – filled with local art, colourful, relaxing and the most amazing scenery – as well as great food!
Q 7-Favourite Business motto? 
Never ask your staff to do something you wouldn't do yourself!   Stretch your staff – 99% of the time they will surprise you and rise to the challenge with great ideas
Q 8. Advice for young business entrepreneurs 
Work hard – nothing comes easy, trust your gut and be prepared to make mistakes, don't take yourself too seriously and laugh a lot – you spend the majority of your day in work so it must be fun.