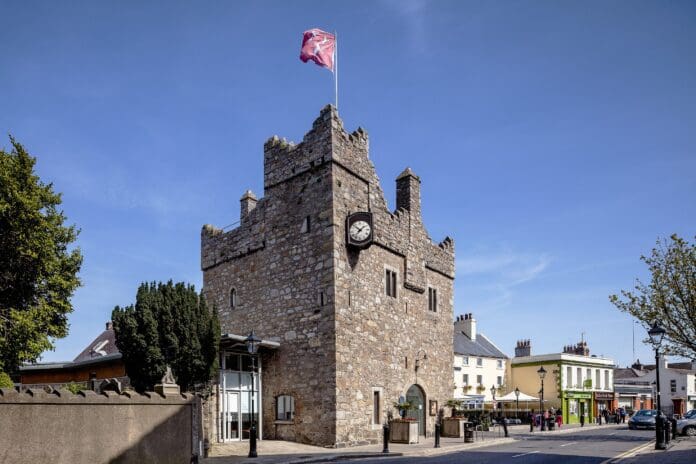 Laugh while you learn as history springs to life at Dalkey Castle! In atmospheric tenth-century grounds, Dalkey Castle uniquely combines a medieval townhouse castle with a contemporary Visitors' Centre and Writers' Gallery. Costumed actors lead a fun-filled Living History experience from basement to battlements, via the infamous Murder Hole. The Archer demonstrates the Longbow, Cook shares medieval recipes, and the Barber Surgeon specialises in ancient cures. The Writers' Gallery features 45 renowned Irish writers and creative artists from Joyce to Bono, and Beckett to Maeve Binchy. We are waiting to welcome you!
Highlights include:
Fun Laugh while you learn. On-street location, 30 minutes south of Dublin city.
Castle features: Machicolation, Murder Hole, Battlements & Lookout Turrets.
Archery The language of archery, still in use today. Keep it under your hat!
Immersion Savour the enormous value of the noble goose.
Sustainability: Nothing went to waste. Everything had multiple uses.
Scientific Steaming urine cleansed the garments of fleas.
Lightbulb moments The red and white pole outside Barbers' shops.
Calligraphy Vellum is sized, quills and oak gall ink is made, to write.