James has always had a dream of building a distillery in Donegal. So he, his wife Moira and their family relocated to Sliabh Liag in the Donegal Gaeltacht, the land of his parents, with the ambition to reclaim the distilling heritage of Donegal and make Donegal to Irish spirits what Islay is to Scottish spirits.
Q 1- How does your normal day begin?
My day always starts a brisk walk with Tula our dog where the quiet time in the countryside lets me gather my thoughts for the day ahead and then a cup of tea – you won't find me often without a cup of tea!
Q2- What are your biggest daily challenges?
Staying focussed and connected on the important things – when we are involved in every aspect of the business it's very easy to get sucked into tasks that you can do but really would be better done by someone else.
Q3- What do you love most about your job?
I love it all but especially the fact that it's ours, having built brands for others over many years, and having often commented that we could do this better on our own to be in that position now is a blessing.
Q 4- What do you do to relax?
I love the outdoors, walks with Moira, time with our granddaughters and I am sport mad – rugby, golf and I am an enthusiastic but not very good fisherman
Q 5-Favourite staycation destination in Ireland and why?
Donegal offers so much it's hard not to say at home, but I love Dublin it has a great history, is walkable and intimate and the food scene is special. Can't wait to get back down there when the country opens up.
Q 6-Favourite holiday destination worldwide?
Having lived there for a good while it has to be Africa, either Mana Pools in Zimbabwe or Jembisa in the Waterberg in South Africa. The sky is bigger, the vastness mind-blowing, and a sundowner in the bush with friends is never to be missed
Q 7-Favourite Business motto?
Can I have 2? – Dream big, start small, act now.
You will never move forward if you stop to shout at every dog that barks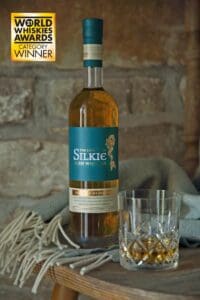 Q 8. Advice for young business entrepreneurs
Solve a problem only you can, then tell a story, be distinctive, be credible, be transparent and be generous.
The generosity of spirit is always rewarded in the end.