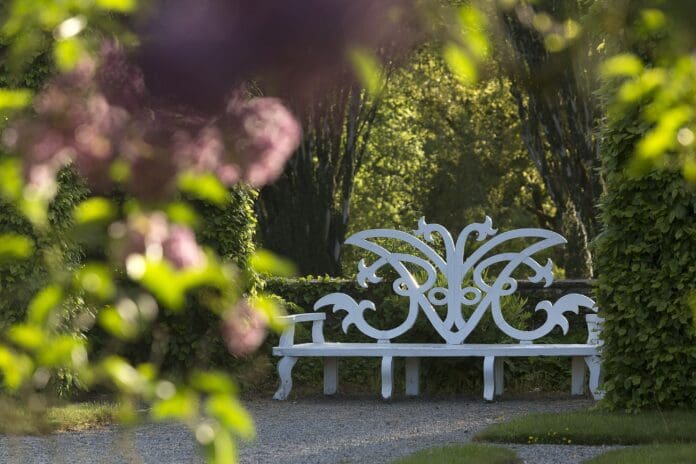 Birr Castle Demesne is the perfect outdoor setting to explore with 120 acres of parklands, a variety of trails, garden walks,
space and the home of the remarkable Parsons family, famed for their discoveries in scientific & engineering feats.

An adventure of endless discoveries includes 10 kilometres of scenic walks, rivers, a waterfall, a lake, one of Europe's finest plant collections,
the world's tallest box hedge, the Great Telescope and Ireland's tallest treehouse! A must-see for all the family and those with a passion for
photography, botany, wildlife, nature, education, science, engineering, astronomy, and heritage.
New this year and suitable for all generations is the 2km hour long Solar Trail, which explores our galaxy, perfect for all interested in the
skies above, and the 5km Red Tree Trail (65 trees of distinction) which can be enjoyed over multiple visits if needed.
For younger visitors the popular Quest, a family friendly trail, explores a variety of interesting sites within the demesne from the
Great Telescope to the Icehouse.  Also new this year is the opportunity for the Japanese spiritual practise of shinrin-yoku or
'Forest Bathing', known for boosting our immune systems.
All beautifully framed within a 120-acre demesne, with a 17th-century castle which is home to the Parsons Family for over 400 years,
who are celebrated for their remarkable scientific and engineering feats, including the world-famous Great Telescope (1845).
Ideally situated in the midlands, Birr Castle Demesne is one of Ireland's most intriguing destinations. It is the perfect place for people
to visit with so much to do and see in the safe outdoors, bring a picnic and spend the day with us!
Guided tours available. Advance booking essential. Café take-out open in the Courtyard, and Gift Shop & bathroom
facilities available onsite.
Birr Castle Demesne has successfully completed the Failte Ireland Covid-19 Safety charter. We hope to open Castle Tours
and the Science Galleries whenever it is safe to do so.  Visitors are invited to check out all updates on the web. See 
www.birrcastle.com