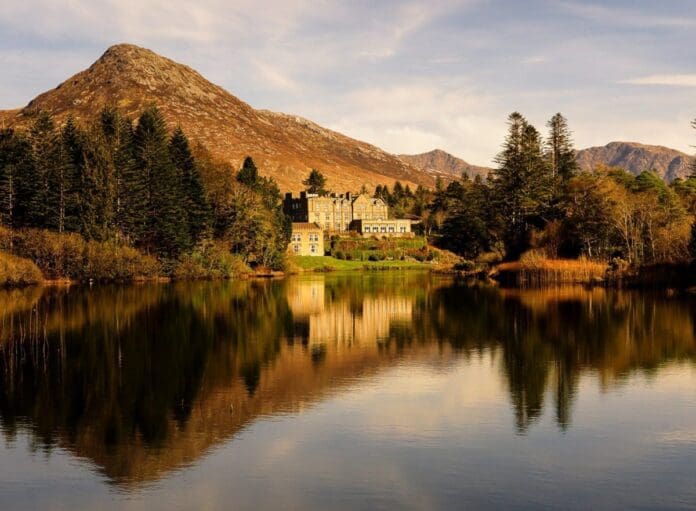 SEVEN REASONS TO SEE IRELAND AT LEAST ONCE IN YOUR LIFETIME
With its scene-stealing natural beauty and multitude of things to see and do, Ireland is a dream tourist destination. But just in case you need some convincing, here are 8 reasons why everyone should explore the land of saints and scholars at least once.
Expert recommendations
Global experts on culture and travel recognise the many facets of the Wild Atlantic Way appeal, Donegal was officially named "the coolest place in the world" for 2017 by National Geographic and Ireland was recently nominated as Europe's Leading Destination for this year in the 2017World Travel Awards.
World's longest defined coastal driving route
Ireland knows how to play to its strength and has worked hard to bolster the profile of tourist trails like the Wild Atlantic Way, a 2,600-kilometre (1,600-mile) stretch along the west coast (plus parts of the north and south) that is the world's longest defined coastal driving route.
World-class accommodation
There are some truly amazing places to stay in Ireland: from the Ballyfin Demesne Hotel in County Laois, and  Ashford Castle, voted the best hotel in the world, .
Its more recent troubled history
Ireland's long history is both fascinating and tragic, particularly in regards to the many rebellions against British rule, which ultimately resulted in independence for the south of Ireland through the formation of the Irish Republic but also led to huge loss of life.
Spike Island (known as Ireland's Alcatraz) have become major historic attractions as a result. Spike Island was even recently shortlisted as Europe's leading tourist attraction for 2017 in the highly respected World Travel Awards.
One of the world's oldest languages
The Irish language is one of the ten oldest languages still spoken today, said to date back to before AD 3–4, when primitive Irish was first inscribed on ogham stones. Although you'll probably have to seek out a Gaeltacht (Irish-speaking) community to hear it spoken fluently, it's worth the effort to hear the ancient language still in day-to-day use.
Guinness
As one of the best-selling beers in the world, Guinness is without a doubt Ireland's most instantly recognisable export, and a huge amount of people want to see where it's made – the Guinness Storehouse in Dublin was Ireland's most visited paid tourist attraction in 2015, bringing in close to 1.5 million visitors. But no need to go to the brewery – the Guinness in Ireland is often said to taste significantly better than elsewhere (even Barack Obama says so).
Superb outdoor and adventure activities
Expert hikers adore Ireland, and outdoor adventurers evennamed the summit climb of Croagh Patrick as one of the 15 best hikes in the world. There's also Croaghaun Mountain on Achill Island – which at 688 metres (2,257 feet) is the site of the third highest sea cliffs in Europe – and Carrauntoohil, Ireland's tallest peak. Another plus for adventure junkies – Ireland offers some of the best surfing in the entire planet: Bundoran was chosen as one of the world's top 20 surf towns by National Geographic, and big wave surfing in County Sligo attracts pro from across the globe.