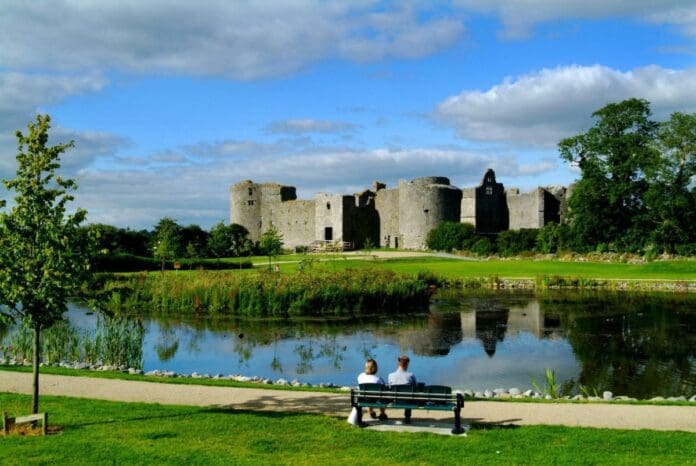 Escape To Roscommon
Land-locked Roscommon is sometimes overlooked by folks – which can turn out to be a blessing in disguise. We're talking no crowds, pristine countryside and all sorts of hidden treasures just waiting to be discovered.
We suggest you start your explorations in Boyle where you can immerse yourself in its local history. This town is graced with fine Georgian and medieval architecture and is a joy to stroll around.
Boyle Abbey, founded by the Cistercians in 1161 and reputedly haunted, is well worth a look, as is King House. Close to the town centre, this Palladian mansion now houses an interpretive centre which tells the tale of its former owners, the King family. Designed for both adults and children, exhibitions are spread throughout the building. Families can enjoy activities ranging from writing with a quill and ink to beating the regimental drum, or even dressing up like an Irish chieftain. Adults will be impressed by the magnificence of the period rooms but a trip to the cold and forbidding jail cells in the basement is a must for everyone!
After some lunch at the house's restaurant, make tracks for Lough Key Forest and Leisure Park. If the weather is nice, there is no end of outdoor activities to enjoy. Take a romantic walk down secluded forest paths, a boat trip out to the castle on the island, or learn about times past in the area; there are some unexpected gems like the 19th Century underground tunnels that the servants used. But whatever you do, don't miss the Tree Canopy Walk, the first of its kind in Ireland. Rising 9m above the woodland floor, it offers a bird's eye view of nature as it meanders through the treetops and affords panoramic views of the shimmering island-studded lake.
There is tonnes more to do too if the weather isn't so obliging, like the weird and wonderful two-story Boda Borg which is designed to entertain kids and big kids! To progress through its 47 rooms, you have to complete activities, puzzles and tasks – with no instruction!
If you're smitten with the park, you could always stay at its camping and caravan park.