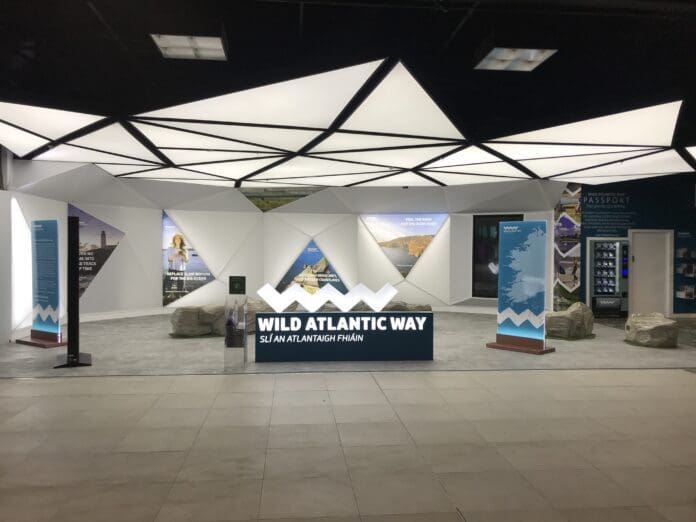 Last week we had the pleasure of becoming tourists for 4 days rather than being Magazine publishers with a quick visit to Limerick City, Tipperary Town, Clonmel & Waterford City during our trip
Our first tourist engagement was with a lovely man behind the Budget Car Hire desk who confirmed that we had received an upgrade from Budget HQ and we will now be driving a lovely brand new Skoda Octavia arranged for us by the lovely Sharon Mc Geeney at Budget Car Hire. We also got to see the new Wild Atlantic Way exhibition stand in the concourse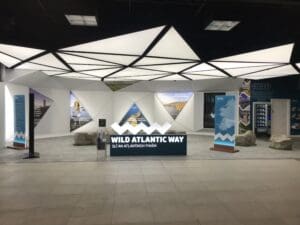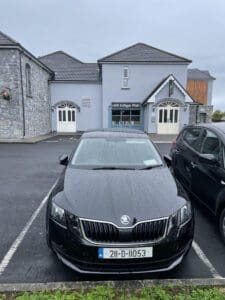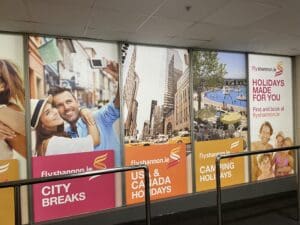 Day one consisted of a quick trip to Limerick to meet some friends, family and business acquaintances while taking in the resplendent Savoy Hotel, The Buttery Café in Bedford Row, Finnegan's Restaurant in Annacotty and later that night The lovely Aherlow House Hotel in Tipperary.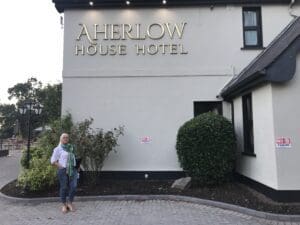 The Savoy hotel looks magnificent since its recent refurbishment and is a credit to everyone involved. The Buttery café for a breakfast with friends is always a great treat. Finnegan's Restaurant in Annacotty is an ideal lunch venue for a business meeting due to its close proximity to the Motorway and the food fayre served by a very happy Finnegan's team is second to none
Day 2 we visited Tipperary town, Clonmel and Waterford City where we had a chance to see the bustling city centre for the first time in quite a few years and noted some major developments due to begin on the Ferrybank side which will lead to more prosperity for the City
Our lunch fayre for a family gathering was the beautiful Granville Hotel on the Quay where the Carvery served will satisfy and appetite and is now famous locally for great food, great service and great accommodation in the heart of Waterford city.
Unfortunately, we did not have time to visit the new Museum of Time in Waterford but we will do on our next visit
Day 3- Consisted of a return to Limerick City for more meetings with friends and business acquaintances followed by a sumptuous dinner in Hamptons restaurant beneath the Savoy Hotel where we were reacquainted with the lovely Natalia who always ensures that her team deliver the highest level of service and great food fayre
Day 4 – Our wrap up day- We were given a very warm welcome at the Shannon Springs Hotel where we managed to have a beautiful lunch with lots of tea and the requisite one pint of Guinness while watching the Manchester United versus Leeds United game. I'm a big Man Utd fan!!!!!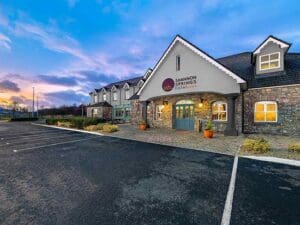 We departed the hotel to head for Shannon Airport for our return journey and had the pleasure of a quick chat with Amanda Orpen in the Duty-Free section before boarding our return flight
Courtesy of a Go Wild Staff member