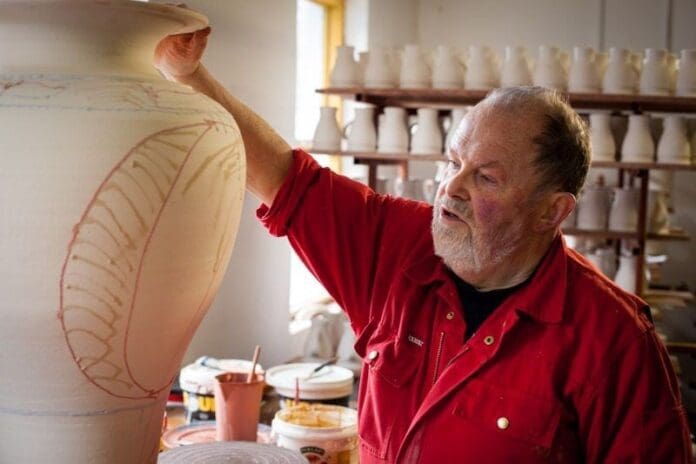 Handmade Pottery inspired by and rooted in the Dingle Peninsula, West Kerry Gaeltacht since 1975.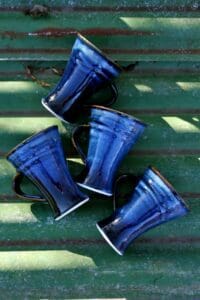 The Pottery started as a two-person operation in 1975 and every single Louis Mulcahy pot is handcrafted in the pottery's workshop on the tip of the remote Dingle Peninsula. The rich culture and the stark beauty of the Kerry coast is reflected in the striking glazes and shapes that Louis creates from the blue of the sea, the browns of the hillsides to the roaring red sunsets. Over thirty people now work with Louis and his son Lasse, crafting everything from dainty posy jars to dinner sets, elegant lamp bases, ovenware and towering urns.
Louis Mulcahy pottery is a place where you can browse, experience, create, learn, and bring home a memory. A visit to Louis Mulcahy Pottery brings visitors into
A working workshop where everything is created and crafted by hand.
A showroom and shop showing the full range of pottery and hand-painted shades.
A visual and hands-on experience of one of Ireland's leading potteries.