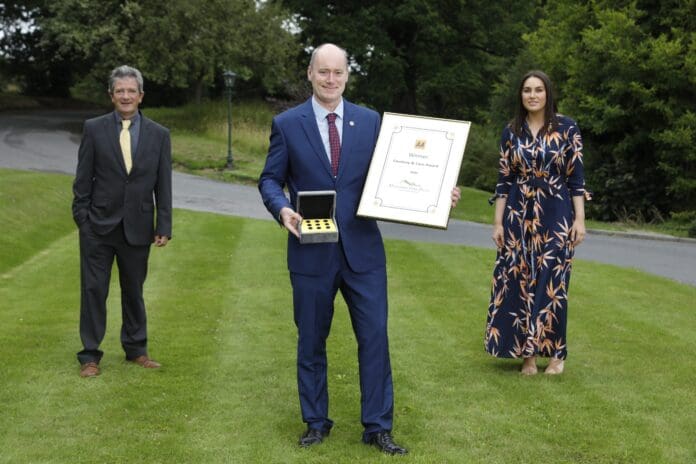 Dermot Madigan is currently the General Manager of the Mulranny Park Hotel a position he has held since 2009, since returning home from Australia. Originally from Limerick, he has worked in a number of leading hotels and resorts at home in Switzerland and Australia. Dermot has achieved many awards and accolades in each of the properties he has worked in and the latest win was the coveted 2020 AA Courtesy & Care Award for Mulranny Park Hotel.
Q 1- How does your normal day begin?
On arrival to the hotel, an exterior walk of the grounds is first on the list including seeing where the local wild goats and sheep are roaming. Next stop is a reception for any operational updates and then to The Nephin Restaurant to greet guests for breakfast, followed by meetings with all other departments to discuss plans and objectives and business for the day.
Q 2- What are your biggest daily challenges?
The hotel is a listed building and every day the maintenance of this beautiful building brings new challenges. Balancing the product with a memorable experience for our guests while aiming to achieve financial goals, particularly through these difficult times, is also a huge challenge.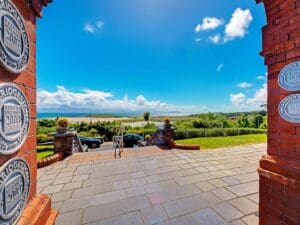 Q3- What do you love most about your job?
We are so lucky to have an amazing array of unique food produce at our doorstep and it is one of my favourite aspects of the job. Meeting suppliers, testing produce and dishes with our head chef. Guests often mention the high quality of food we diver on a daily basis and gaining that feedback is very satisfying also knowing that our efforts are been experienced by the guest.
Q 4- What do you do to relax? 
Relaxing with my family in Westport with its many amazing beaches, cycling the Great Western Greenway and enjoying the stunning scenery. I also do some spinning, running, I love cooking and have recently taken up tennis which I really enjoy.
Q 5-Favourite staycation destination in Ireland and why?
While the kids attended Scoil Ceoil in 2019 we stayed in a house overlooking the sea on Achill Island where we enjoyed surfing, horse riding, old school fairs, ceol agus craic. It was not far from home but felt a million miles away.
Q 6-Favourite holiday destination worldwide?
Has to be Byron Bay in New South Wales in Australia. A laid back seaside town where we camped just on the beach and every day started with a swim. We enjoyed lots of amazing food, wine, whale watching, surfing and lots of sun. Anyone who has been there will agree.
Q 7-Favourite Business motto? 
"Coming together is a beginning, keeping together is progress, working together is success"
Henry Ford
His quote reflected what worked for us when we set up the Gourmet Greenway in 2012. Originally with 5 members and now has over 20.
Q 8. Advice for young business entrepreneurs
Be brave, take the risk and enjoy the journey.