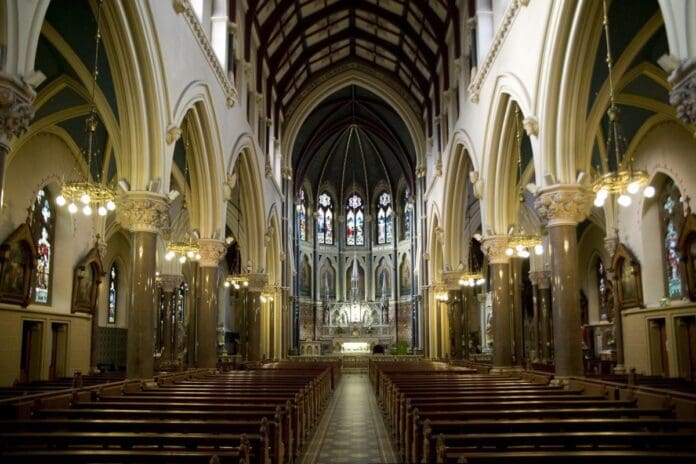 Things to see and do in Louth
Vantastival, 1st-3rd June
Vantastival is a family-friendly festival which takes place over the June Bank Holiday Weekend. A host of live musical acts will perform over the weekend, while a focus on the campervan lifestyle brings an extra dimension to the only festival of its kind in Ireland. Other attractions include gourmet food stalls, festival traders, scheduled kids' activities, art, craft and many other quirky additions, ensuring that Vantastival has something for everyone, with or without a campervan! www.vantastival.com
St Peters Church, Drogheda
St. Peter's Roman Catholic Church in West Street, Drogheda is world famous for housing the shrine of St Oliver Plunkett. The first Church on the site was built in 1791 to a design by Francis Johnston and the present church incorporates part of that building and it was opened in1884.  The facade is an imposing structure in the Gothic style, built of local limestone.  St. Oliver Plunkett, was born at Loughcrew near Oldcastle, Co Meath and trained for the priesthood abroad , being ordained in 1654 and becoming Archbishop of Armagh in 1669.  He spent a lot of time in Drogheda and is credited with bringing the Jesuits to town and opening a number of schools.  His preserved head forms the centrepiece of the shrine in St Peters Church.
Fleadh Cheoil na hÉireann 2018,  12th -9th August
Fleadh Cheoil na hÉireann is the world's largest annual celebration of Irish music, language, song and dance. For many, it is the culmination of months of hard work and practice as they compete against fellow musicians, singers and dancers to achieve the recognition of being an All-Ireland champion. For others it is a unique and welcoming festival featuring the best of traditional arts. Fleadh Cheoil na hÉireann 2018 will take place in Drogheda. It will feature workshops for young musicians, competitions, concerts, singing, céilis and lots of fun
Medieval Carlingford
Carlingford is a magical village, full of character and is one of the best preserved medieval villages in Ireland. Its history, narrow medieval streets, lanes that lead to the harbour, majestic Slieve Foye mountain and the famous mountains of Mourne across the lough all combine to make Carlingford unique in Ireland.
Today the inherent natural beauty can equally be appreciated on land or sea. Guided walking tours, walking or cycling along the Great Eastern Greenway, hill walking, horse trekking through the mountains, sailing,  yacht charter, windsurfing, canoeing and water skiing can all be enjoyed here in Carlingford.   Carlingford has 14 reputable restaurants, cosy pubs and great accommodation.Enjoy the spectacular panoramic views and listen to the wealth of myths and legends which makes Carlingford,  unique.