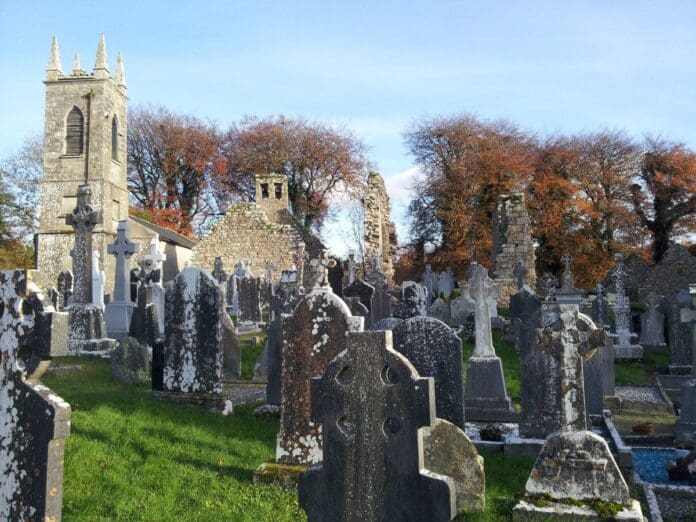 THINGS TO SEE AND DO IN CARLOW
Altamont Gardens
One of Ireland's most magnificent landscaped gardens, Altamont covers 16 hectares on the banks of the River Slaney, with carefully selected plantings arranged in naturalistic settings where peacocks, swans, squirrels and wild hare abound, surrounding an ornamental water-lily lake.
Huntington Castle
"Come and experience living life in a genuine 17th Century Castle" – Huntington Castle, Clonegal, Co. Carlow, is still a family home to the Durdin Robertson family descendants of the original builders.
The castle was built in 1625 and the fascinating guided tour brings you through the castle to explore the ghosts and stories from over 400 years of history. There are also fabulous gardens featuring historic gardens, wilderness and an amazing collection of rare and unusual trees including the world-famous Yew Walk.
A children's adventure playground and visitor tea rooms and gift shop complete a great day out for all the family.
See www.huntingtoncastle.com for more details.
Mullicháin Café
Fabulous riverside cafe serving home-baked bread and cakes, soups, deli platters and lunch specials such as prawn and crab salad.
Carlow Arts Festival
The county's biggest cultural event, when musicians, writers, actors and street performers take over the town for a week in early June. Lots of free and family-oriented events.
St Mullins Monastery
This important monastic site, founded in the 7th century by St Moling, was the legendary burial place of the Kings of Leinster. The remains include four church buildings dating from the 10th to the 15th centuries, the stump of a round tower and a 9th-century high cross. Nearby is the grave of General Thomas Cloney, a hero of the 1798 Rising, and a monument raised by 'St Mullins exiles in New York', marking the tomb of Art, King of Leinster (1357–1416).
Borris House
This impressive Tudor Gothic mansion, the ancestral home of the McMorrough Kavanaghs, High Kings of Leinster, was modelled in 1810–20, around the earlier shells of an 18th-century house and a 15th-century castle. The highlight of the interior is the ornate stucco plasterwork by Michael Stapleton, whose work can also be seen in Trinity College and Powerscourt House in Dublin. Visits to the house are by guided tour only (begins 2pm), which must be booked in advance.
Carlow County Museum
This thoroughly engaging museum focuses on the lives of local people through the ages. There are some real one-offs, such as the trapdoor from the county gallows, dating from the early 1800s, and a 6m-high exquisitely carved pulpit from Carlow Cathedral. The museum is housed in an atmospheric former convent with original stained-glass windows.